The most influential sentence in the history of the 21st century? Answer please________
Let me: PIRACY. PIRACY– Something which is unethical, illegal & similar to that.
But, who cares. Tell me honestly? Will ya? Don't you want freebies? Almost everyone. And doing so, we forget about the strong will & hard work which the creator has contributed towards their work.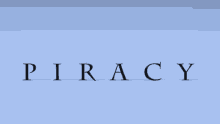 You spend 5$ (INR 400 approx.) on average but you don't wanna buy an Antivirus which will cost INR.600/3months. You don't wanna buy the original music album (in most cases) which costs you (10$) because why should you? You can download the pirated one.
Here's a small suggestion: If someone is new in the market & selling a music album, self-developed software, a teacher selling their recorded lecture, or anything similar to that, try to buy it. If not, then at least avoid spreading the pirated version. DO it for humanity(if there's any in you)….
But but….. Not saying the same about composers or singers or developers who already are a millionaire. lol . I'm not proposing to perform piracy, it's the last thing I would want someone to do. If you're financially stable then go for the original product.
If you're lucky then Piracy sometimes can be helpful in terms of getting popular. If pirated copies of your products get viral on the internet then there are high chances of your product being sold in other countries. Read this by NEIL's good reads on piracy. –scroll down a bit.
Talking about stats, despite endeavors to diminish piracy, it has penetrated each digital media format from tv and motion pictures to music, program, video recreations, and indeed books. More than 130 billion visits were made to piracy websites in 2020. The Joined together States, Russia, and China contribute the most noteworthy number of visits to piracy websites.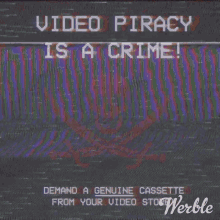 Worldwide Visits to Piracy Sites in 2020:–130.5 billion visits to piracy websites in 2020– -357 million visit/day– –248,287/min. Millions of jobs are lost due to piracy. Billions of dollars of revenue are lost due to "PIRACY". LAW- Under U.S. law, infringement may result in civil damages of up to $150,000 and/or criminal penalties of up to five years imprisonment and/or a $250,000 fine.
The snowflake transformation will not be broadcast, it'll be pirated online, go viral and rapidly scatter within the sand trap of post.
"I think piracy is a bit like drinking. You want to stay out all night doing it, you pay the price the next day."

― Scott Lynch
Check out my post on TORRENT to know more about pirated digitalization.
In case you've missed any of my previous posts then straight your lazy back and click on the below links-
Enjoyed this post? DO share your thoughts.