Just because the human brain can store up to 2.5 million gigabytes of digital information doesn't mean that you'll crave every single available one. We inhale quite a decent amount of information. The easy availability of the Internet has made it easy to acquire every info regarding many-many things. Now, there's nothing wrong but actually, there is.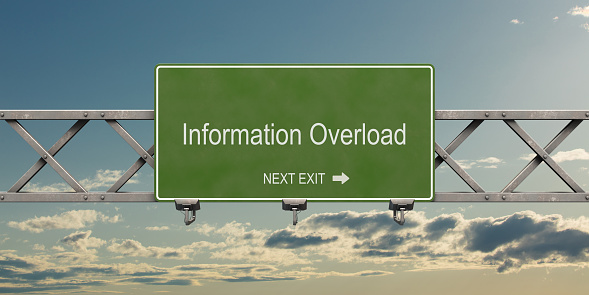 Many of you will be too young to recall, but there was a time, if you wanted to find a book, for instance, you went to this place called a Library. And you searched in this priceless artifact — a thing called a card catalog. The card catalog gave you a number that was assigned to the book. As of now, you've wiki, search engines, Goodreads, online free info, apps, etc. Tell me honestly, aren't you often puzzled as to which platform's information will suffice to proceed with my task? Not to mention the "Premium services" that claim to provide the best of assistance.
There's another example, do you stream movies tv-series? Of course, you do.
In the year 2010, you could easily count the number of streaming video services on one hand & no of tv shows & movies were less. It's not so easy now. Hulu, The CW, Netflix, Amazon Prime Video, Disney Plus, and Apple TV are just a few examples of big-name streaming services. If you count the no of shows, you can't.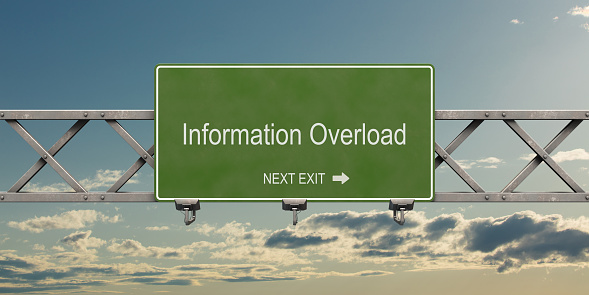 Every time you open Instagram, Facebook, Reddit, or any other platform you're exposed to different information which reduces the effect of the imp. info you shouldn't forget. (Can't describe. I ain't a biology student) But, I'm sure there's a mental effect for sure.
There are so many emails, passwords for various apps, platforms, bank accounts, and so on.
There are a lot of documents, both offline and online. There are a lot of domain names, usernames, and other things. There are far too many options for far too many simple chores. There are far too many recipes available.
At the end of the day, you're not walking through a park packed with 100 AQI air; instead, you're reading disputes in the Instagram comment area. Please do not do so. (It's interesting to read arguments. haha.)
Alexa reminder, google reminder, Siri reminder & alarm are working like pros & you're just a storage device feeding on senseless, useful, etc info. Limit your consumption just like C2H5OH.
People today are in danger of drowning in information; but, because they have been taught that information is useful, they are more willing to drown than they need be. If they could handle information, they would not have to drown at all.
Solution: I don't have one of mine. Meanwhile, try this:
"In the Information Age, the first step to sanity is FILTERING. Filter the information: extract for knowledge.
Filter first for substance. Filter second for significance. These filters protect against advertising.
Filter third for reliability. This filter protects against politicians.
Filter fourth for completeness. This filter protects against the media."
― Marc Stiegler, Davids Sling
I wanted to add some more examples but, it's 1:51 am in the middle east & I've gotta go somewhere today. SUP, sleep time(not before eating cheese cubes).
In case you've missed any of my previous posts then straight your lazy back and click on the below links-
Enjoyed this post? DO share your thoughts.
Thank you.